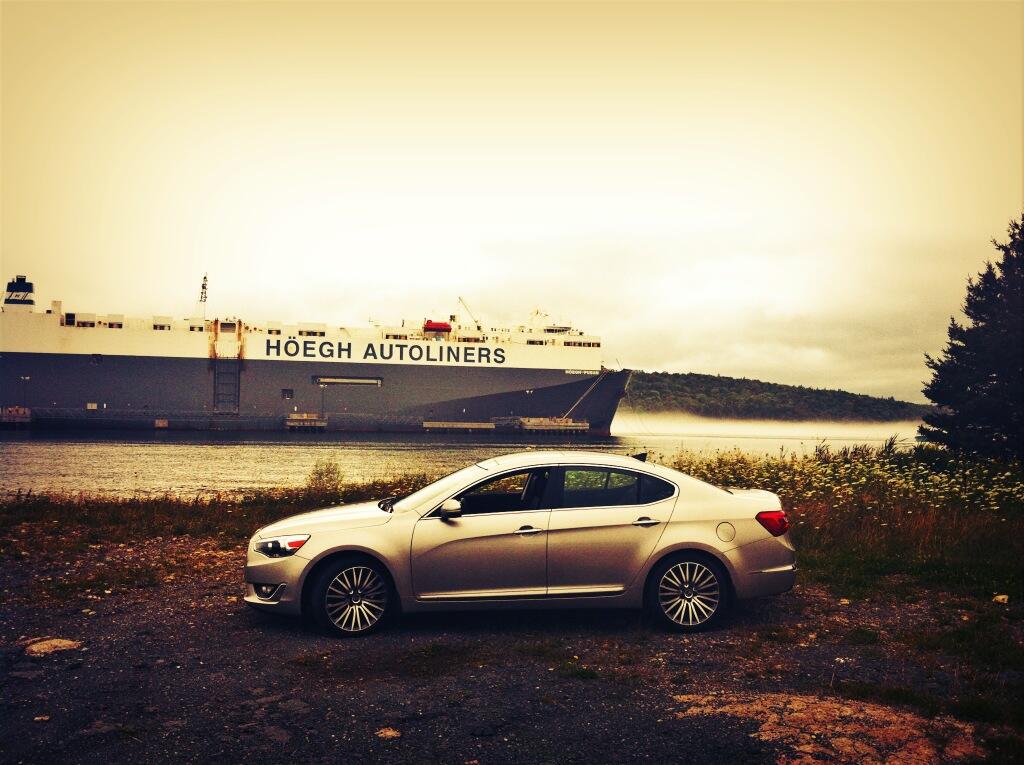 This Week's Test Car At GCBC
Towers, The Kia Cadenza
Canadians hardly bought any full-size, volume brand sedans in July 2013. Hardly any.
The nine cars you see here compiled only 1140 sales in total last month, equal to just 0.7% of the overall new vehicle market. The Honda Civic outsold this whole category of vehicle by more than five-to-one.
In the United States, this vehicle subset – including the Hyundai Genesis Coupe and Azera – outsold the Civic by 15,218 units while generating 3.6% of the overall auto industry's volume.
Through seven months, Canadian sales of the Buick LaCrosse, Chevrolet Impala, Chrysler 300, Ford Taurus, Hyundai Genesis sedan, and Nissan Maxima have tumbled. In July, the LaCrosse, Impala, 300, Taurus, and Genesis all reported declines. In four months, Kia Canada has sold just 62 copies of GCBC's current tester, the Cadenza.
Click Chart For Larger View
It doesn't matter that these cars are wonderful places to spend time; that a jaunt from Moncton to Moose Jaw would be more comfortable in a Cadenza than it would be in a Forte.
Canadians simply aren't going to spend this kind of money on cars that don't wear premium badges, and they may not spend this kind of money on cars at all. For the price of a top-end, un-optioned 2014 Impala, an Audi Q5 is probably more in line with current market desires.
You can click any model name in the tables below to find historical monthly and yearly Canadian sales data. You can also select a make and model at GCBC's Sales Stats page. This table is now sortable, so you can rank large sedans any which way you like. Suggestions on how GCBC should break down segments can be passed on through the Contact page.
Click Column Headers To Sort – July 2014 – August 2013 – June 2013 – July 2012