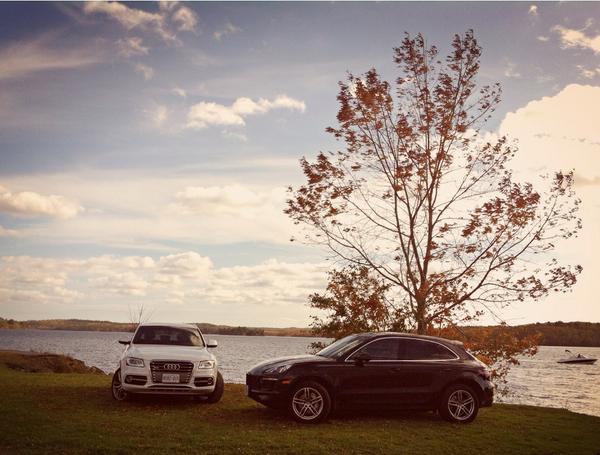 Mercedes-Benz

Canada sold the company's first 184 GLA-Class crossovers in September 2014, a complement to the 247 BMW X1s sold and the 328 Audi Q3s.
---
• Canada Vehicle Sales Rankings By Model - September 2014 YTD
• Canada SUV/Crossover Sales Rankings By Model - September 2014 YTD
---
Click Chart To Expand
Up a notch in size, Mercedes-Benz sold 649 GLKs, BMW sold 434 X3s and 100 X4s, and Audi sold 791 copies of the best-selling premium brand utility vehicle in Canada, the Q5. 
GCBC's review of the SQ5 will be published soon, as the car's week-long visit came to an end when Porsche Canada's Macan S was delivered to GCBC Towers for the third week of October.
September 2014 sales of these smallest luxury brand crossovers clearly increased dramatically as the X1 improved and was joined by two new nameplates. The larger (but still relatively small) cast of characters led by the Q5 posted 36% gains, or 20% if the newest players (Lincoln MKC and Porsche Macan) are excluded.